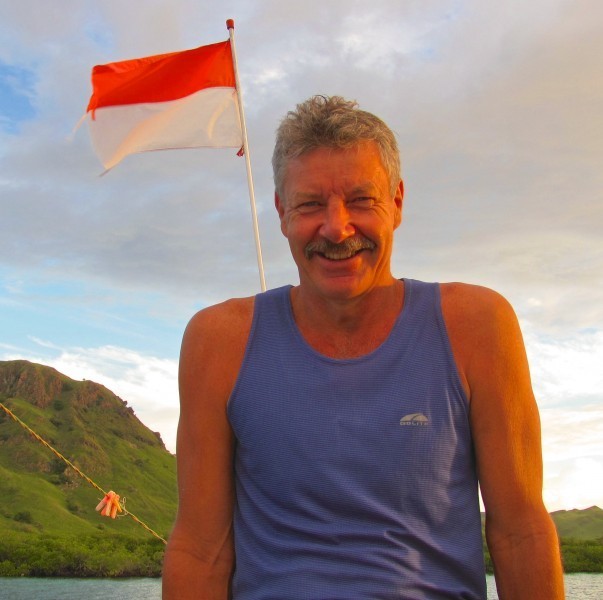 A few years ago, while traveling in Costa Rica, learned that "Prochazka" means to walk, go for a walk or to walk about in Czech.  That's what my life has been about.  I've moved often, explored a lot, listen to my intuition, really love helping people grow, have a ton of variety in my life and am interested in living.
For the past 25 plus years, I've been a corporate trainer, facilitator and professional speaker treating my work as a hobby and having time for LIFE! I've specialized in the people skills part of business: communication, creativity, team building and leadership. Mostly I'm inspired to inspire others to raise their level of awareness, notice what impact they are causing in their own life and make conscious choices.
When I wanted a break, took my pack and headed off. Travel inspires and refreshed me. It enlarges my world, feeds my Soul and connects me to a world wide family.
In the fall of 2014, I listened to Simon Sinek's "Start With Why" presentation. I worked with it, sat with it, felt with it and suddenly, had a blinding flash of the obvious: I've ALWAYS been about inspiring other people!!!! More accurately, I've always been about living with inspiration, expressing the Spirit within. The byproduct is those around me become inspired. With clarity, that's my primary focus now, inspiring people to live with clear purpose and meaning in their life.
How do I do that? By being authentic, listening, being present, flowing with whatever needs show up in the moment, connecting to my "inner being" and staying true to myself. Without ever uttering a word, all of us are impacting the people around us. The real question is: what is that impact?
A scholarship offer led me from NW Kansas to Western Kentucky University. Suddenly, I became aware that a huge world existed out there and I wanted to experience as much of it as possible. Before my father passed away in 2015, he asked me why I travel. I smiled and said, "Dad, you know why I travel. I've always chosen to LIVE and experience life." He smiled knowingly and nodded his head.
I started that in the late 70's and then kept expanding. I traveled the US for 15 months interviewing people to learn how to help people learn, backpacked through the Yucatan, hiked the Inca Trail, rafted the Grand Canyon, trekked through Costa Rica, took cooking classes in Northern Thailand, hiked the trails of Komodo looking for the Komodo Dragon and so many more adventures. While exploring "outside" is fascinating, the real work is inside. That's where my interest lie now.
As a speaker, I find my greatest joy in being authentic, staying present, and helping inspire others to live with clear purpose and meaning for themselves. After a recent training, I received a comment from one man who said, "I'm still in shock about how much I learned about myself". YES! That's what I'm interested in! Helping people who want to grow their lives to the next highest expression of themselves!
Play, live, engage, love, be patient, make clear choices, drop limiting assumptions and beliefs and make yours a great life!
Bali Motor Bike Photo's
I have had amazing adventures starting in 1984 when I resigned from a job, packed everything but my essentials, and traveled around the US for 15 months living out of my Subaru. Twice, I stayed in hotels. Then I started wandering parts of Mexico, Belize and Guatemala. Costa Rica popped up next and then I headed to Peru.
A friend encouraged me get my car to the insurance adjuster for the hail damage. The damage was over a year old. They wrote me a check which I used to buy tickets…Denver to Lima to Cuzco, then to Iquitos via Lima and back to the US. WOW…WOW…WOW!!!
My first trip out of the US was to Thailand. Frightened and nervous, I still trusted my ability to remain calm, deal with whatever showed up and make things work. Boy did they!
A few years ago, I wandered for 3 1/2 months in Malaysia, Sumatra, Borneo, Sulawesi, Bali, Komodo and Singapore. Each "trip of a lifetime" seems to open the door to the next one.
Malaysia and Indonesia Trip
PS…I used miles to get there and splurged quite a bit including about 9 flights between islands. Still, this trip cost slightly over $5,000. I could have done it for much less!
Some of my "Global" Family
What a highlight, meeting so many wonderful people on the planet! I'll head back to Bali before long to see the healers again!
Blessings to you on your journey!