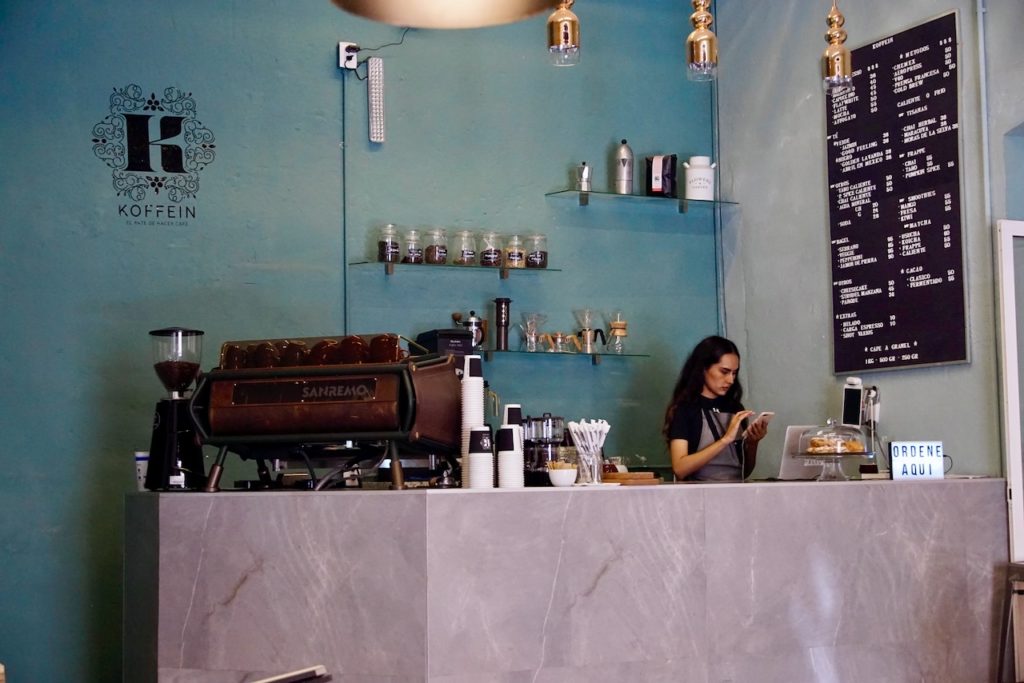 A quick search for coffee showed a spot near my hostel.  It was late, too late for coffee, so I stopped so I would know where it was in the morning.
That morning was yesterday and my experience was exceptional!  Alejandro explained the different coffees they had, which was best for chemex or aeropress and the blend they use for espresso!
WOW!  I was impressed.  He pulled a shot for my cortado, took a sample by spoon handle, didn't like it and started over!
They have such a clear intention to learn, make good coffee, learn some more and serve the best product possible to their customers.
Normally, I have to add a little sugar to a cortado.  This one…definitely not.  Even as it sat and cooled while I was reading, it stayed smooth!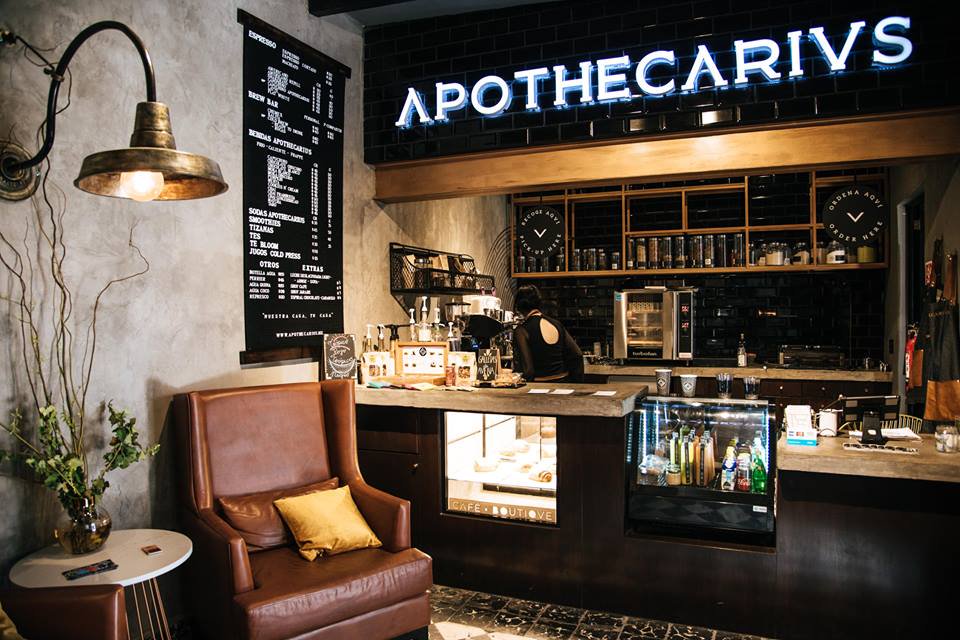 And it happened again
Alejandro recommended I visit Koffein.  My Yuni at the hostel makes coffee several times a day.  Her sophisticated equipment, utilizing what is available, it a pot of hot water.  
The people at Koffein know a lot about coffee, and could help me.  Perfect!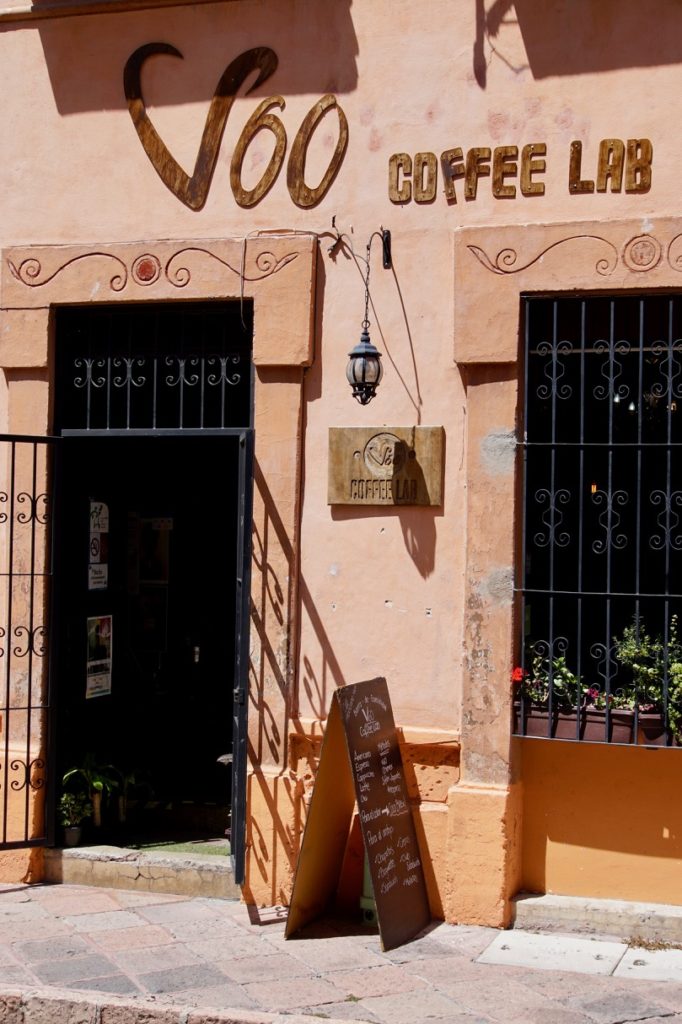 On my way there, I came across V60.  Inside, I asked some questions about their coffee.  Once again, I was shocked by how much they knew about coffee and how willingly they shared!!!  For this small town to have so many knowledgable shops is remarkable to me!  And, they all seem remarkably open to learning more!  I'm going back later for a coffee at V60 as he has a special blend to make for me with an aeropress!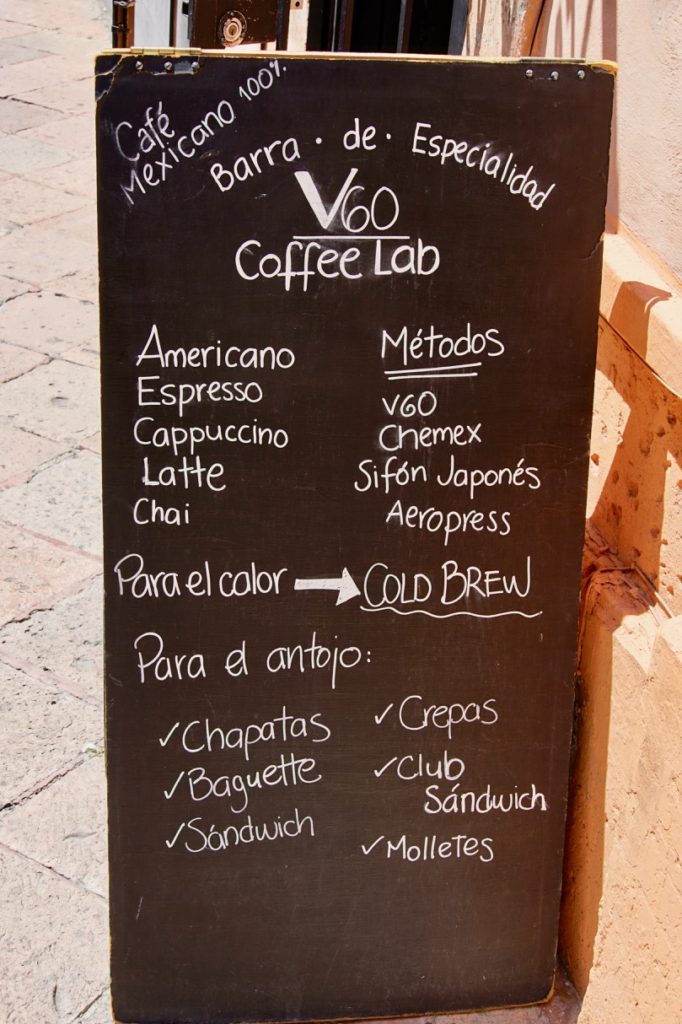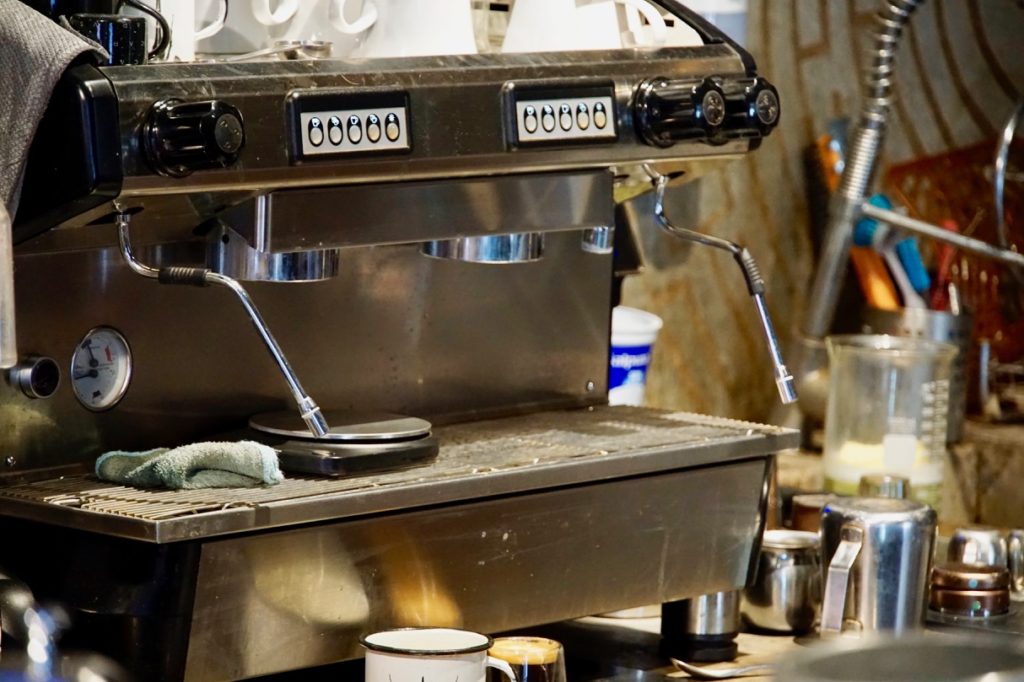 And then there was Koffein!  Alejandro recommended them for their experience.  And he was right!  The barista got excited as I asked her what coffee she recommended.
Then we smelled and talked about options.  And then we picked a strong one for Yuni and she gave me a free sample, enough to make three batches!  
Of course I had to order a cortado for myself.  Once again, the sugar sat unused!  Smooth strong coffee with low acidity and very nice body!  So lovely!  
Here's their facebook link:  Koffein.
And now, off for coffee and lunch!
V60 Coffee Lab update
Wow!  Did I have a nice coffee at V60 Coffee Lab!  Ludwig made me an aeropress of a red honey processed coffee.  Sooooo smooth even as it sat for several minutes.  What enthusiasm and passion for coffee they have here!  He shared a  taste of a Chiapas cold brew they have which was very different from the aeropress and still great!  See the concentration and focus in his photo below!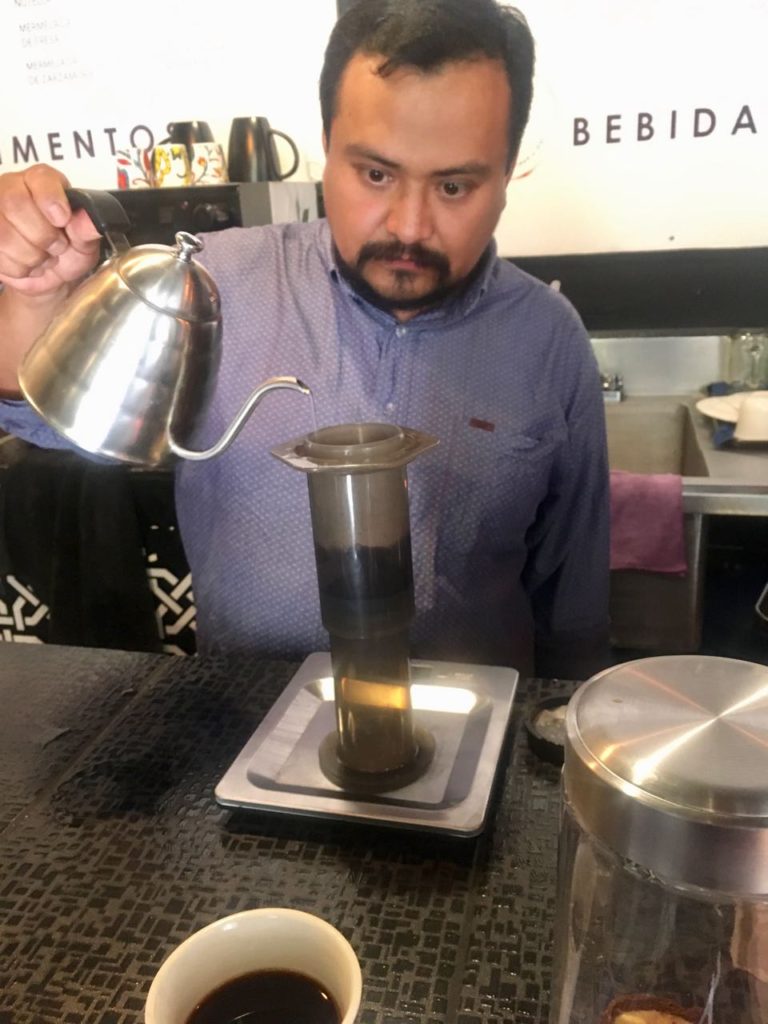 [DISPLAY_ULTIMATE_PLUS]