Soon, I'll be heading to the Yucatan to warm my bones.  Yay!  Nice way to kick off the new year!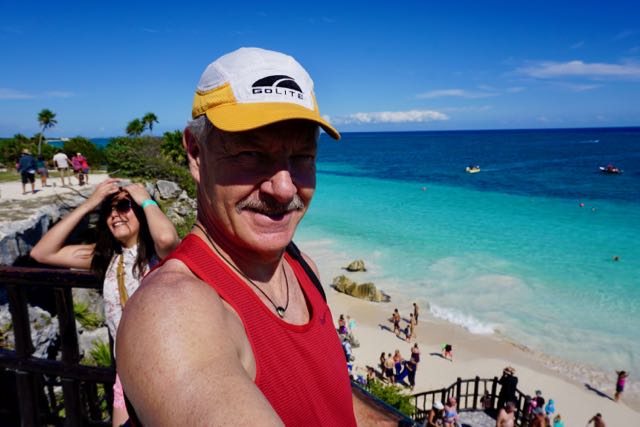 Today, I'm experimenting with a new portable keyboard that might enable me to leave my laptop home and do any writing from my iPad.  Testing and testing.  The challenge is finding something these large hands can easily work with.  Portable keyboards, by definition, are tiny!
So far, this one feels pretty good!  It's an Arteck wireless keyboard with keys that feel really good to me. And although it's small, it's nearly twice the size of the electronic one that shows up on my iPad.
APPRECIATION:. Before the end of the year, I sat with my journal and wrote down little things I appreciated from the past year.  The first time I did that exercise, I focused on accomplishments.  This time, I focused on little things that mattered, special moments with mom, a smile from a friend, a hug from a friend on hospice, a kind supportive gesture from a nurse, and all those little things.  New friends I've met traveling, old friends staying in touch, having the energy to enjoy baking once again, hummingbirds in my camp, a black bear paying me a visit in the mountains and so forth.
I'm not done!  By the time I finished two days of capturing ideas, I had nearly 150 items listed.  And since then, more continue coming to mind!  Such a pleasant energy to live with!
After that, I sat with my itentions for the new year.  I don't work with resolutions every.  They seem frivolous, shallow and a bit manipulative to me.  Rather, I get clear on the intentions I have for the next year from a general "energetic" perspective.
Already, I can feel those taking shape and forming the experience of my day.  Such a cool way to launch into a new year!
Ciao!