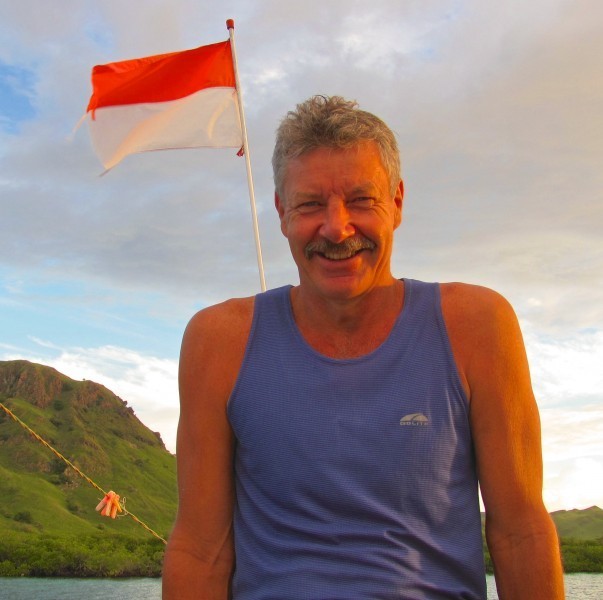 A few years ago, while traveling in Costa Rica, learned that "Prochazka" means to walk, go for a walk or to walk about in Czech.  That's what my life has been about.  I've moved often, explored a lot, listen to my intuition, really love helping people grow, have a ton of variety in my life and am interested in living.
For the past 20 plus years, I've been a corporate trainer, facilitator and professional speaker specializing in helping individuals raise there level of awareness and the area of interpersonal communication and listening, essentially, the "people sills" part of business. And during that time, whenever I've had an opportunity to travel, I've taken my backpack and headed off.
Travel inspires and refreshed me. It enlarges my world, enriches my experience and connects me to a world wide family of people I've met.
In the fall of 2014, I came across the work of Simon Sinek, "Start With Why". While preparing to share that process with a client, I suddenly got clear on why I do what I do! How exciting. With a blinding flash of clarity, I realized I've always been about inspiring others! Perhaps everyone around me know that but I've just discovered why I do what I do: to inspire others to see possibilities and live with clear purpose and meaning in their lives.
Whether working with clients or meeting new people on the road, the impact is the same. Be present. Listen. Care. Be an inspired person. Live well and love! Without ever uttering a word, all of us are impacting the people around us. The real question is: what impact are you having?
Growing up on the farm in NW Kansas, I was offered a track scholarship to Western Kentucky University in Bowling Green to throw the javelin. It was my first trip ever East of Salina, Kansas. I stepped into an amazingly different world and realized there was so much I'd never experienced! I decided, without realizing what impact it would have on me, that I wanted to have a rich live, full of discovery, travel and adventure.
I started that in the late 70's. I traveled the US for 15 months interviewing people to learn how to help people learn, backpacked through the Yucatan, hiked the Inca Trail, rafted the Grand Canyon, trekked through Costa Rica, took cooking classes in Northern Thailand, hiked the trails of Komodo looking for the Komodo Dragon and so many more adventures. While exploring "outside" is fascinating, the real work is inside. That's where my interest lie now.
As a speaker, I find my greatest joy in being authentic, staying present, and helping inspire others to live with clear purpose and meaning for themselves. After a recent training, I received a comment from one man who said, "I'm still in shock about how much I learned about myself". YES! That's what I'm interested in! Helping people who want to grow their lives to the next highest expression of themselves!
This site will be part of my exploration as I explore my inner world while walking about in the outer.  What an amazing opportunity we have living here, making choices, being more conscious and present, and "being" the influence we most want to experience in the world.
Blessings to you on your journey!