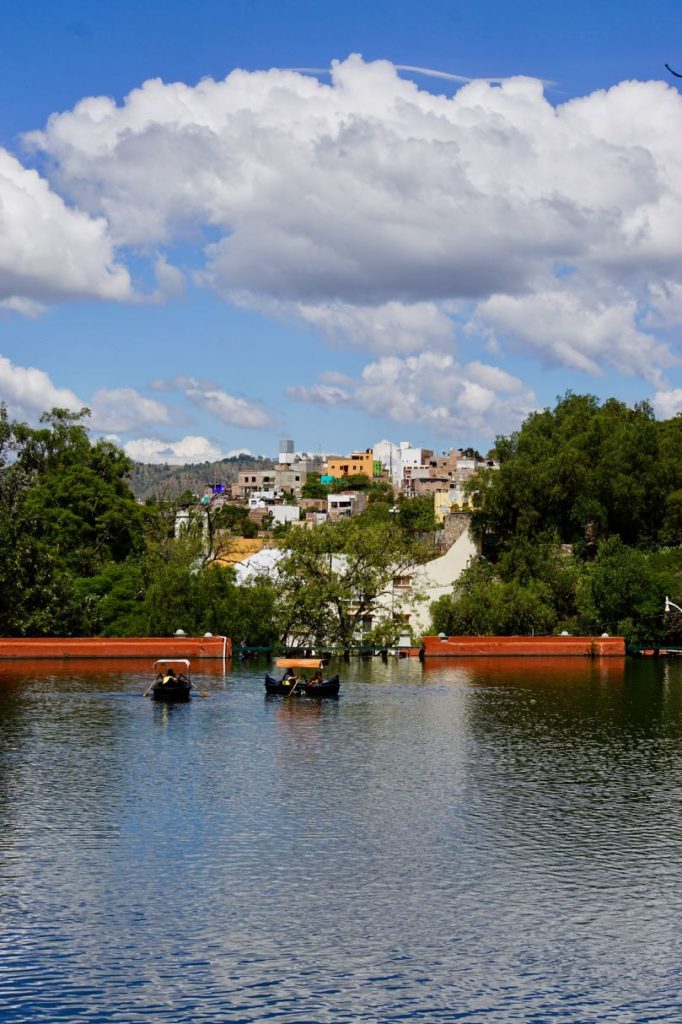 What a great weekend in Guanajuato! There are a lot of tourist here but they are mostly Mexican. People are friendly. There is a lot going on. Lovely food everywhere. Easy walking wherever I want to go. Comfortable large bed. Hot water for shower. And really good coffee. What more could I ask for. Oh, the weather is perfect as well, can't forget about that!
Loads of color!
I heard during my tour yesterday that San Miguel de Allende is only allowed three colors for their homes. Here, that clearly is not the case.
Every pueblo I have visited has been great. Each has unique qualities and each has served me well. In Guanajuato, it's easy to walk everywhere. Of course, it is hilly so be prepared for that.
I started out wandering out of the hostel, taking a right, walking up hill and then discovering a series of stairs going up and up. My sense was that it would be difficult for me to get lost as I could just walk down hill and find my way.
Sure enough, I came out beside a church. Walking downhill on these little cobblestone streets, around a corner, through a tight alley and there was the hostel.
Nights are cool. Days warm up but haven't gotten hot for me. Lots of blue sky. Friendly people every (maybe because I am).
During the daytime, the colors of the houses really comes out!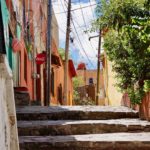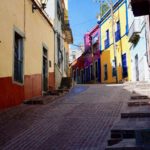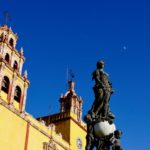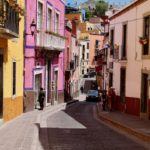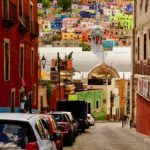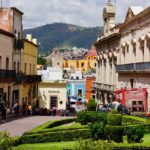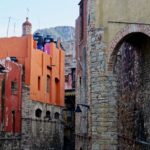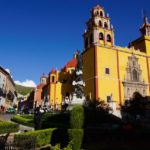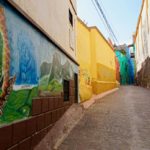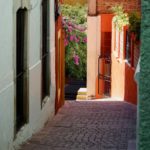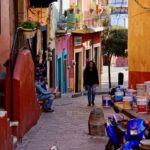 Walking history and food tour
I got to have lunch with my friend Tim Leffel whom I've met via the internet. He wrote a book on living abroad for half the cost which I got through a program I participated in. He recommended a walking tour with the company he started. It was amazing!
Our guide, Laura, was perfect! Not too much information, adjusted the flow to the group (two of us) and had very interesting knowledge about the hostry and the food!
Walking, eating, learning, sipping coffee, eating more, learning some more, perfect plan for me! If you get to Guanajuato or know people coming here, I highly recommend it! Mexico Street Food Tours.
Today, I walked up to the area Laura recommended, sampling food again from the places we visited yesterday! It was not particularly early for me but things seemed to only be getting started around 9:00. But when I came back, it was packed!!!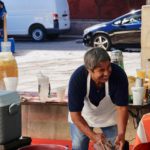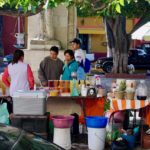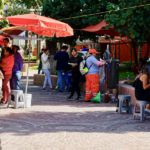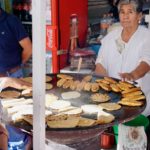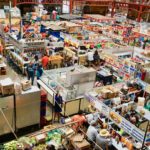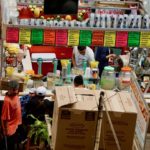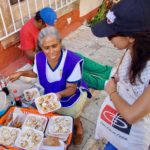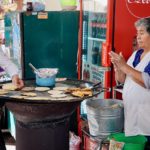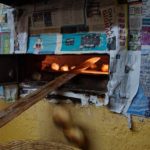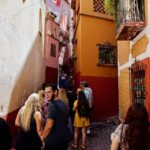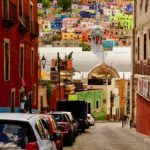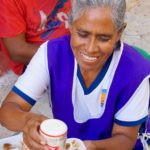 Coffee anyone?
Once again, I've been blessed to find good coffee. A place was recommended to me. I found it and was sitting there sipping a cortado when I heard someone call out "Larry". Curious to see who would respond, I looked to see Tim standing on the steps. This is where he buys his coffee! I've been to a couple other places but this is the best for espresso drinks for me! They texture really good milk and the espresso is excellent!
The shop: Cafe Tal. The translation wasn't working when I visited but you can get an idea of their professionalism.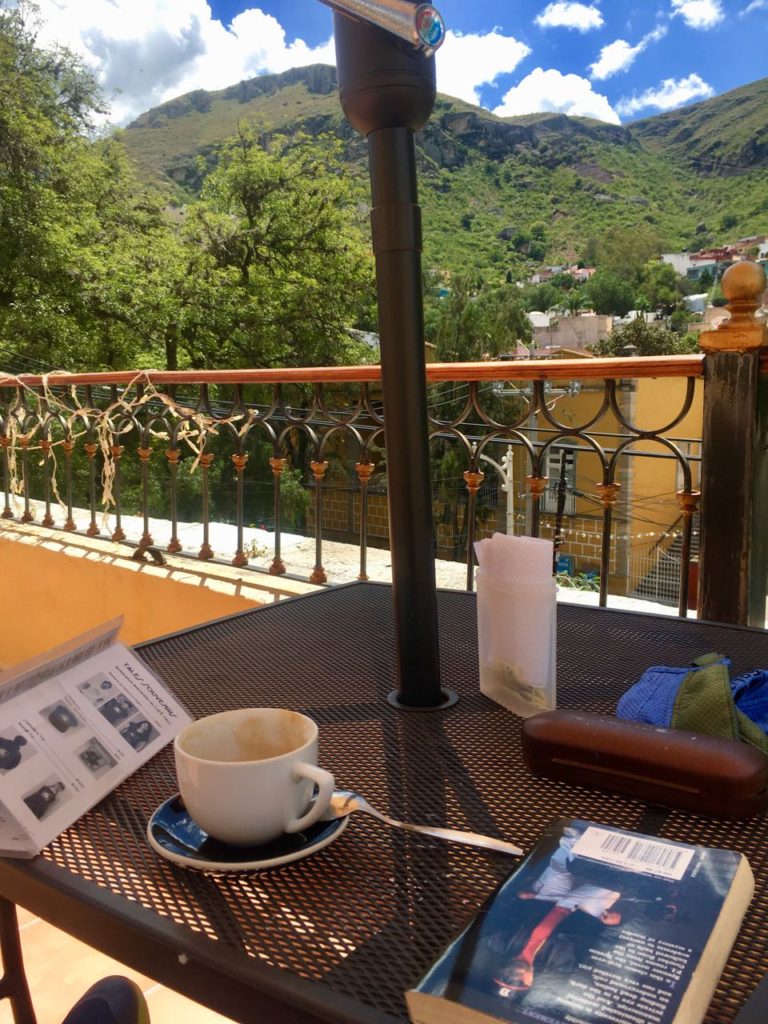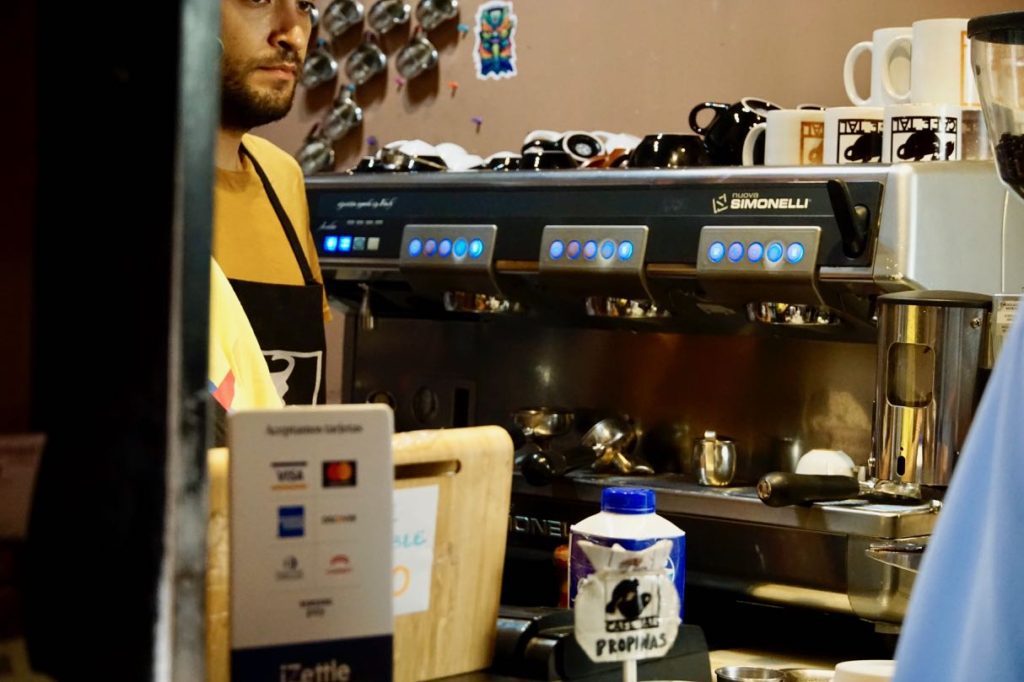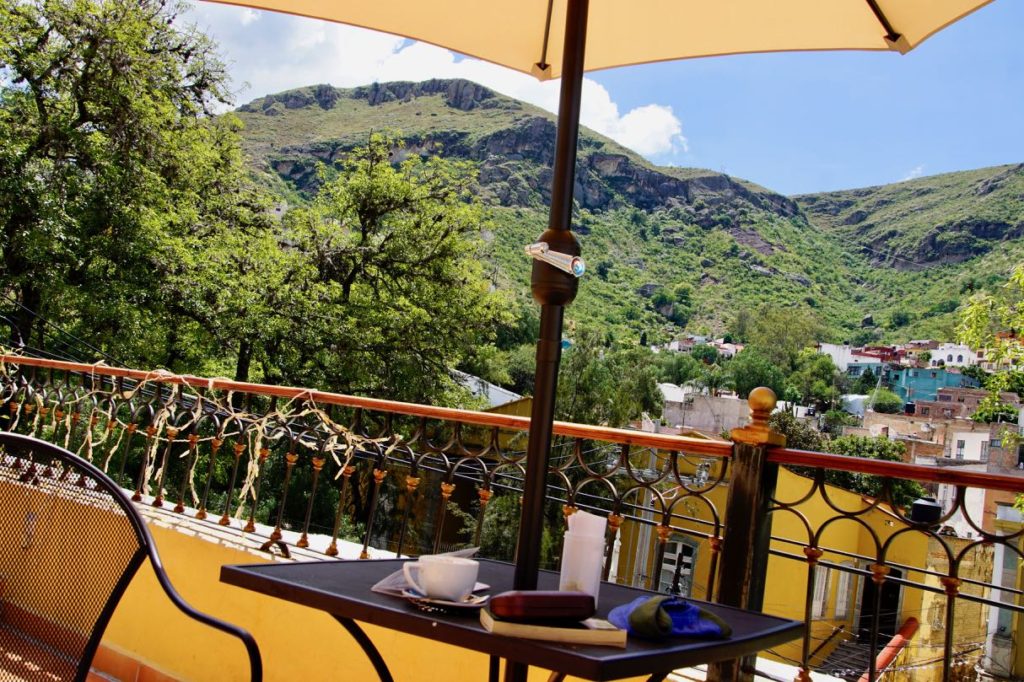 Friendly people!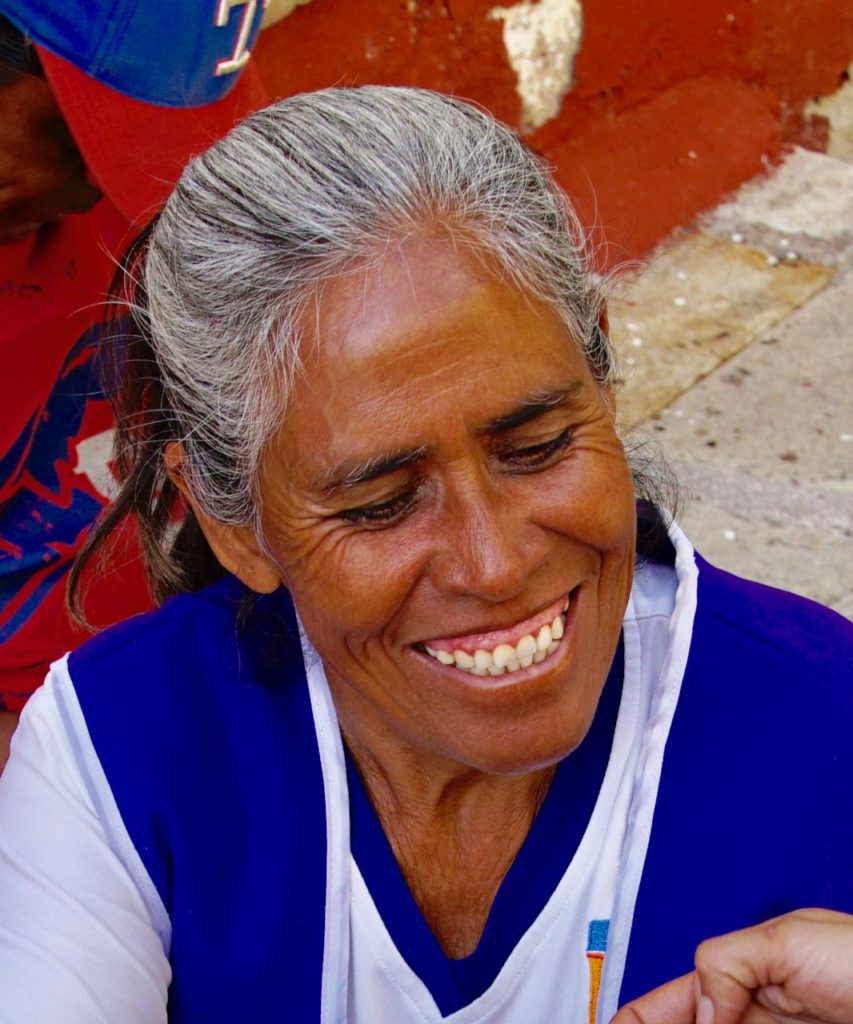 It is rather amazing how seldom I see people walking around glued to their phones! If they are on the phone, they are using it as a phone! That is a bit different for younger people but they are hooked up to music.
I don't know what this culture is thinking!? They ACTUALLY like connecting with each other! Me included! I stopped for a man on crutches trying to navigate a drive to the sidewalk. He wobbled a bit and I placed my hand on his back for support. The entire family demonstrated deep appreciation!
WOW! I really miss that depth of connection when I'm in the US. This morning, I walked into a hostel I saw while walking up to the parque. It looked new, was in a quiet neighborhood and I thought it might be a great place to chill for another day or two. I spoke to the woman working there while about 8 or 9 people were sitting at the table. As she asked me to follow her up to look at the rooms, a man at the table and said to me in English, "You speak very good Spanish! Good for you!"
When I came back down, we talked more. He's a dentist in Los Cabos. As we talked, I shared some thoughts about how much Mexico has changed in the last 30 years since my first trip. However, I said that the people are just as warm and friendly, that hasn't changed!
He pointed to the end of the table to a woman who had spoken to me earlier. She is his wife. In Mexico, dentist really want to build connection and relationship with the people who come into their office. That woman was a patient and now is his wife! He expressed dismay that connection in the US is often surrendered in the interest of making more money. I told him that is often true but I'm grateful for the dentist I work with! His office is great and I feel connected with him!
In this culture, people touch each other! Husband and wife, son and daughter, daughter and father, etc. That behavior is normal! Often, I've seen three people walking arm in arm down the street. Sadly, we have lost that in the US!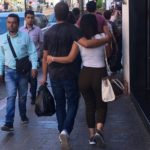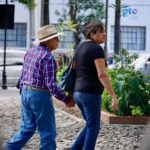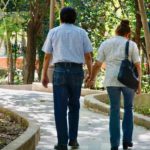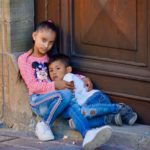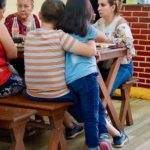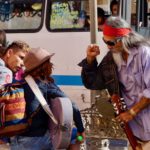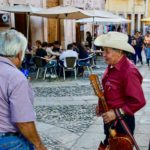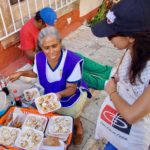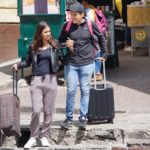 Night time beauty
Up and down, up some more.
I've walked up and down the hills here watching colors change and looking for photo opportunities. From the top of the hostel and the hills, I've seen lots of color. Here are a few of the photo's I've captured.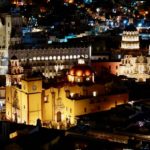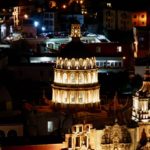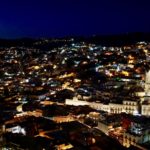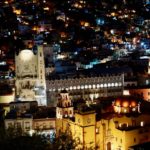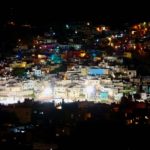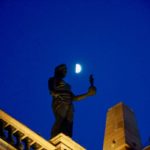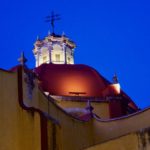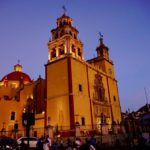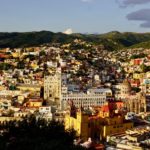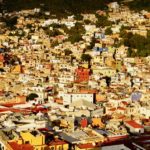 The Beatles and Bob Marley were on to something!
What the world needs now is LOVE.
Caring about people. Smiling! Being friendly. I realize that I do that every day when traveling. And that is the energy that comes back to me. Friends and friends of friends have often asked me if "such and such" place is safe.
What I've come to be clear about is, it's really up to you!
If you are stern looking, suspicious, avoid eye contact, are generally unfriendly, for what reason would anyone want to approach you? But if you smile, make eye contact and say hello, that is the energy you put out so it's the energy you get back.
By all means, do follow your gut! I've started walking down streets that didn't feel safe so avoided them. I had friends ripped off outside a club in Vietnam. The joked about it happening because they were temporarily stupid. Warnings abound about the scams and pick pockets awaiting any tourist leaving late and even partially inebriated! They didn't pay attention, took their camera and had their picket picked. Fortunately, it wasn't a great camera and they only had a little money. But it was a lesson and they will be more alert next time!
Today, I saw this story about a neighborhood taking back their community in Chicago. Same idea! Click here if you are interested in learning about what they are doing to grow their community, click!
A direct link to them: I grow Chicago!
For an inspiring version of "One Love" from the "Playing for Change" project using artist all over the world, click here for the video: One Love.
Ciao!